Our UV-NIR multispectral camera has 2 bands of spectral discrimination. One band is centered in the UV region covering 350 to 450 nm and the other covers the near infrared region between 700 and 1000 nm. The camera is useful for horticultural applications such as visualizing hidden features in flowers. It is also useful for detecting hidden skin defects and measuring the coverage of lotions such as sun screen products.
MSC2-UN-1-A Number of Bands: 2 Band Locations: 400, 800 nm Pixels/Band: 2048 x 512
SPECTRAL RESPONSE
DRAWING
Share
View full details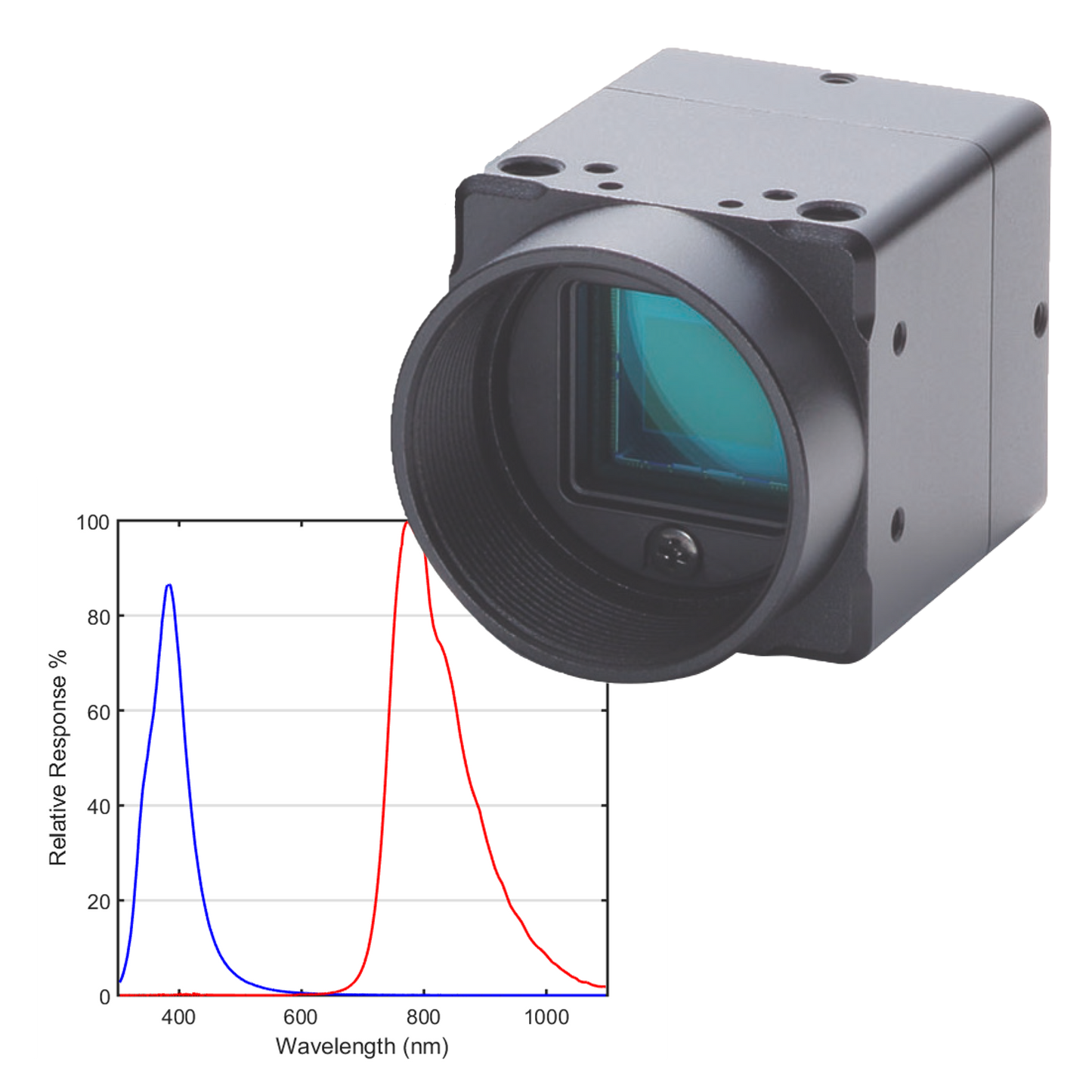 Supported by Multispectral Imaging Experts
Our scientists and engineers have years of experience developing multispectral imaging solutions.
Contact us today to discuss your multicamera multispectral imaging application.